How Do I Get A Copyright For My Book?
September 25, 2019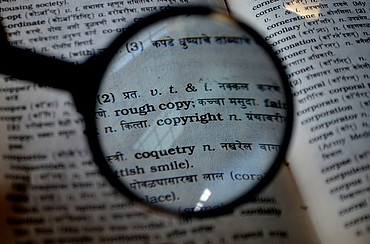 What is Copyright? Copyright is the right to copy a work, as stated in the name itself. So, how do I get a copyright for my book? It seems like this is a question that continues to surface for new writers, including myself when I started writing my first novel. Where does one begin? There is so much conflicting information out there but this is an important factor. Under U.S. copyright law, your self-published work is protected as soon as you put the pen to paper.
Copyright is based on your creative authorship and is not dependent on any formal agreement with a book publisher or self-publishing company. By registering with the U.S. Copyright Office, you're protecting your work with an extra layer of security as an author and recognized officially as the copyright holder in a court of law. As a copyright owner, you also own the foreign rights to your book.
With the amount of work a writer puts into their book, would you take a chance on not being officially protected? My fantasy romance novel, for example, has a lot of copyrightable material, which includes the pages and extends to the order of the plot and certain characters of the world that has been created.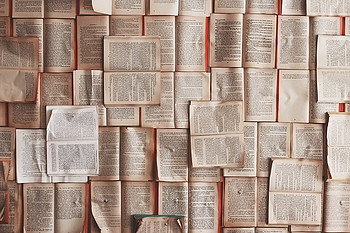 Should You Register Your Copyright Before Publishing Your Book?
Once you publish your book, it is out there for the world to see. Even though your work is automatically protected just by writing it, it doesn't mean you'll be able to prove it. This is why it's good to register your manuscript before your book is published. The highest level of protection from copyright infringement should start before you self-publish. You can look at a copyright registration as an insurance policy for your book.
Did you know that you cannot sue anyone for copyright infringement unless your book has been registered with the U.S. Copyright Office? I wasn't even aware of this before and I realized that the answers I got back from other writers on this subject were vague, which leads me to believe that many people aren't aware of this either. Knowing how to copyright a book is something that scares many first time authors. Why is it scary? Because if you get it wrong, someone can steal your work and pass it off as their own. Yes…that is very scary. So, how and when do you register your manuscript?
Steps To Copyright Your Book
Go to the Copyright.gov portal
On the left box, select "Literary Works"
Navigate to "Register a Literary Work" on the right sidebar
Select "New User" (or log in if you have an account)
If new user – Fill out your information
Navigate to "Copyright Registration" on the left-hand side and select "Register A New Claim"
Select "Start Registration"
Fill out the copyright form
Pay the copyright fee to complete registration ($55 for most applications if you do it yourself)
Submit your finished manuscript (final manuscript – after all revisions) to the U.S. Copyright Office
That's it! Check it off your list for peace of mind.
Receiving Your Copyright Registration Certificate
Your copyright registration certificate sometimes takes a really long time to arrive by mail and can be completely unpredictable but the process is faster if you have registered on the copyright.gov website versus sending the written form by regular mail.
A good rule of thumb is to monitor your email account for any messages from the Copyright Office. If they have questions about your registration, that can also slow down the process of receiving your certificate.
How Are Copyrights Enforced?
If someone violates the rights of a copyright owner, the owner can file a lawsuit in federal court asking the court to:
Award money damages if appropriate
Issue restraining orders and injunctions to prevent further violations
In some cases, award attorney fees
Draft Your Copyright Notice Page:
If you're self-publishing, a basic copyright notice page is a good idea just because of the misconceptions some people have about the notices. You can pull a sample of a copyright page from a good book for reference. It makes sense to take a few additional seconds to draft a brief notice to discourage any misuse of your work. If you're working with a traditional publisher, they'll likely have their own wording that they will use for the copyright page.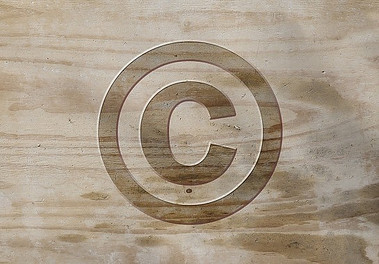 Conclusion
When I first started writing, I would have liked to know these things because we all know in the writing world that we learn as we go. I never found a list of the exact breakdown of creating certain pages before even getting to Chapter One. This includes asking yourself, should I have a half-title page in addition to my title page? What about the copyright page, the acknowledgments page, and dedication page. Or, should you have an index, table of contents or a prologue, etc?
Let's not forget about formatting the back cover. How should it look? Should I include an author photo? A bio? It can get overwhelming at times but long story short, I researched every single one of these questions and since not every book is the same format, it's like putting your finishing touches on a work of art. It has to be uniquely your own.
Getting a copyright for all your hard work can offer peace of mind and protect you from anyone stealing your content. If you're going at it alone, the responsibility falls solely on you. It's up to you and you alone to make sure that your book has all the protection possible. You'll be glad you did if you had to prove it was your work in a court of law. In the end, it makes sense to take a little bit of time and effort it takes to protect your book. It's your work of art…your baby. Ensure it's covered with the highest level of protection under copyright law.