How To Get Ideas To Write A Novel
July 1, 2019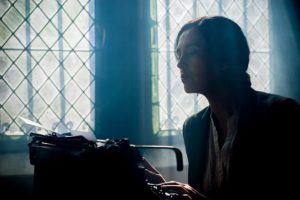 Where do you get your ideas for writing your novel? That question is often asked among authors. How does a story come to life? The intense details of a storyline and the crazy twist and turns that leaves one turning the page to see what happens next. From bringing tears to your eyes, creating shock value, or making you laugh, it is what compels many to go within themselves to another place and time, perhaps another world or even venture into the past or future. After researching some best-selling authors and how they got their ideas for a story, I thought I would share how to get ideas to write a novel.
Make A List
Write from past experiences stemming from your emotions. You may be surprised at what you write down.
Things you've daydreamed about. Some of my ideas come to me when it's completely quiet and I'm at peace. Usually, this happens when I'm in the shower or lying in bed at night. I'll jump up and write it down. My main character's name and the title of the book came to me this way. I keep my thoughts in a journal. Then, when I'm ready, I go back to review all that I have added to my journal to create my story.
Write about what your interests are…Maybe things you've never ventured to do. Using your imagination and creativity from that part of yourself that wants to explore the possibilities.
Research what other writers and authors have done. It is different for everyone. That is why writing is so unique to an individual and why there are so many wonderful novels waiting to be read out there.
Watch a movie…sometimes we get an idea by seeing something on TV. It may just suddenly pop in your head. Remember to write it down.
Go out and observe people. I think the airport or shopping is great for this as it is quite interesting to people watch. You may just get pieces of information that start to take on a story of its own. Don't forget to write it down.
There is no "one true method" for trying to figure out what your story should be for your book. A plot of a story could start to develop on its own just by making a list.

How Some Best Selling Authors Got Their Ideas
J.K. Rowling first had the idea for Harry Potter while delayed on a train traveling from Manchester to London King's Cross in 1990. Over the next five years, she began to plan out the seven books of the series. She wrote mostly in longhand and accumulated a mountain of notes, many which were on scraps of paper.
Stephen King has been quoted saying, "I never know if a book is going to get done until it gets done". Ideas for his books are like getting an idea in a dream. He recalls a time when he was traveling on the road and stopped at a hotel for the night. He turned on the TV to the local news to a report of something that had happened at McDonald's. There were over a thousand people, standing in a line that had turned up at a McDonald's to apply for jobs.
One woman had shown up knowing another woman would be there applying for a job. The woman that was applying for the job had secretly had an affair with this other woman's husband and in a fit of rage, this woman started fighting with her in line and then got in her car and drove through a crowd of people, sadly killing two. The woman applying for the job survived. It was then that Stephen had the idea that he wanted to write about this, creating a story from an actual event.
E.L. James first wrote a Twilight Saga fanfiction called Masters of the Universe, written under her pen name, Snowqueens Icedragon. It evolved into the Fifty Shades Trilogy. It's interesting that Christian Grey was once a fictionalized non-vampire version of Edward Cullen (from Twilight) and Anastasia Steele was compared to Bella Swan. Fifty Shades of Grey has been translated in 52 different languages.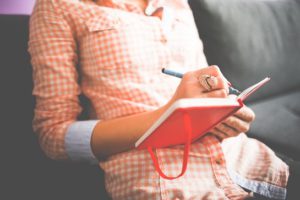 Choosing A Novel Genre
I wasn't sure about my genre to choose until I was finished with my novel. I knew it fell under romance but wasn't sure what type of romance genre until I wrote it, then I knew it fell into fantasy romance. What do you enjoy writing about? As an author, genre can control what you write and how you write it.
The most popular genres in fiction are Romance, Action Adventure, Fantasy, Science Fiction, Speculative Fiction, Suspense/Thriller, New Adult, Young Adult, Mystery/Crime, Horror/Paranormal/Ghost, Westerns, Historical, Police Procedurals, Women's Fiction, Family Saga, Literary Fiction and Magic Realism. The possibilities for storytelling is endless but almost everyone has a genre that they feel passionate writing about.
Genres can also be combined with others for multi-genre novels. Some mixed genres can be very popular. For example, paranormal romance and urban fantasy novels which can mix elements of romance, fantasy, and horror, often become best-sellers. A thrilling and sexy adventure, maybe with a little magic thrown in that keeps its reader turning the page. I know I would want to read it. Wouldn't you?
Have No Fear
Fear is very real for writers. I follow best-selling author, Jerry Jenkins who wrote the 'Left Behind' series, and his information has truly helped me overcome some fears when I was just beginning to write my novel. He shares that even the most successful writers struggle with fear, which is the fear that their writing is not good enough. You can waste years because this fear is often crippling and many never write because of it.
Sometimes you just have to do it. There is a quote, "Do the uncomfortable until it becomes comfortable." The same should hold true to feeling fear. Do it anyways. Step outside your comfort zone. Write that novel. As Jerry Jenkins said, turn your fear into humility, humility into motivation, motivation into hard work and hard work into success. Fear is not such a bad motivator.
Fear of rejection from a publisher also can halt a writer in their tracks. There have been many best-sellers that were rejected dozens of times. Did this stop these authors from continuing to try to get their books published? Absolutely not. Ernest Hemingway is an example. The Sun Also Rises is perhaps Hemingway's most widely read work, but not everyone was a fan. In 1925, Moberley Luger of publisher Peacock & Peacock wrote to Hemingway stating that he found his work to be tedious and offensive. This rejection hardly damaged his career. The novel would be published by Scribner's the following year.
Don't go at it alone. Being new in the writing world, I had questions along the way and wanted to know other's thoughts. I joined a writing community on Twitter and Facebook and the outpouring of support from my fellow writers gave me that little push that I needed to start my novel. I am grateful to know such wonderful people in the writing world.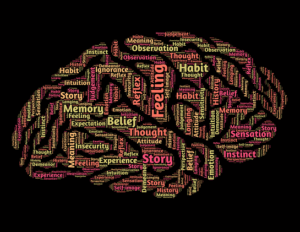 Conclusion
Sometimes we may get inspired by something that happens to us, a dream we have, someone we see that reminds us of something in particular, an emotion we felt as a child that manifests itself in an expressive way, and then it all magically disappears from our mind when we sit down to write. I find that when ideas come to you, get out a journal or make a list of that idea you have in that moment. You can always go back to it later to piece it all together.
Know what you like to write about. What is your passion? What gets your creative juices flowing? What genre interests you? Have no fear. Don't let doubt or fear get the best of you. Learn to identify fear, acknowledge it when the negative thoughts start to creep in when we're afraid. Focus on writing that story, don't doubt yourself and go for it. Sometimes the hardest thing of all is to open up your laptop to a blank page and start writing.
A fitting quote by Ernest Hemingway – "For a true writer, each book should be a new beginning where he tries again for something that is beyond attainment. He should always try for something that has never been done or that others have tried and failed. Then sometimes, with great luck, he will succeed".