The Myths of Writing
January 21, 2020
I don't know of any author that ever said writing gets easier with time. When I started blogging, prior to writing my book, I took notice that writing got faster for me, but it was never easier. I believe the same with writing a book, whether it be your first or maybe even your tenth. It never gets easier. The challenges of writing could be just starting or setting a schedule for yourself every day. Some may fear the blank page syndrome and wonder how they're going to finish the book. That made me think of all of the myths of writing and false beliefs that are accepted as reality.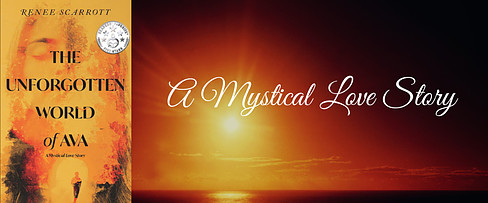 Ideas Are Hard To Get
This is not true. Ideas are everywhere. You may visit a place, go to an event or overhear a conversation. J.K. Rowling first had the idea for Harry Potter while delayed on a train traveling from Manchester to London King's Cross in 1990.
Joanna Penn, an author that writes bestselling thrillers and dark fantasy novels stated in one of her podcasts that she likes visiting graveyards to get ideas for her books. Okay, that's a little creepy but hey, it just goes to show that inspiration is everywhere…even in graveyards. Of course, that's not for everyone.
Author, Nicholas Sparks has been quoted to say that "Inspiration can come from events in your own life, events that you know about, it can come from people that you know, it can come from readers, it can come from anywhere. There are a few reasons I choose to set my novels in small North Carolina towns. First, it's what I did when I first wrote The Notebook, and I've always believed that readers ought to have some idea of what to expect when they see one of my novels in the store."
The idea for my novel, The Unforgotten World of Ava came to me while lying in bed one night when I was able to shut out the world from the day's events and was left thinking of a lost world, and how one woman might be a part of it.
In Order To Write, You Must Have Lots of Free Time
This is hogwash. What do writers do? They write…and that can be on their way to work, at night, on weekends, etc.
On his website, author, Jerry Jenkins who wrote the Left Behind series said "I've heard all the excuses (I've used 'em myself):
• I work full-time…
• I have a spouse…
• My kids demand time…
• Publishers aren't exactly beating a path to my door…
• I'm paralyzed by fear that I'm not good enough…
• If only I had more time…
The truth? We all make the time to do what we really want to do. Notice I didn't say find the time. You won't ever find the time. You have to make the time, to carve it out of your schedule."
Oh, and by the way, he's written 190 books in the last 40 years. I would say he's definitely figured out a schedule that works for him. That's pretty impressive.
You Must Read A Lot To Be A Great Writer
I'm probably going to get some people upset with this one, but it's probably the one piece of advice that I hear the most. Am I convinced of this? Absolutely not. I'm not saying that you don't learn as you read but I am saying that the purpose of reading is different than the purpose of writing. Reading a lot only makes you a better reader. Writing is something only learned by…you guessed it…writing. Write, write, write, and write some more. Even those bestselling authors had to start somewhere. What people may forget about great writers is that their final piece of work has been edited numerous times and has been revised by a professional editor. A good book is the product of talent, craft, revision, and more revision.
Typing The End Means The Book Is Done
Really? I'm still laughing at this one. Finishing the story is a great sense of accomplishment and a beautiful feeling however the next step is editing and proofreading. I re-read my book so many times that it felt like my eyes were going to fall out of my head. I needed a fresh pair of eyes to look at it. There will generally be many re-reads, revisions, and re-writes along the way. I hired a professional editor who caught typos that I didn't, even after reading it over and over.
I highly recommend hiring a professional editor and not rely on just yourself to proofread before going to publication. Finishing your book really means it's just the beginning. The hard work is yet to come. I went the self-publishing route and wanted to be close to what a traditional publisher would come up with. I used BookBaby to bring my dream of putting my book out in the world to life. They have knowledgeable publishing specialists and quality book products and services that I needed for worldwide distribution.
Here are the steps involved:
Editing and proofreading (Recommend hiring a professional editor)
Created Pages I Included –  Title page, Copyright page, Dedication page, Acknowledgments page, Table of Contents, Half-Title Page
Illustrations and/or pics
Book design for print edition
Formatting the ebook and print version (these are different – mobi and epub files for the ebook version)
Cover design, including the front, back, and spine.
Short bio (I have my bio on the back cover with my author photo)
Short description or blurb of the book's content (Listed on my back cover)
Distribution to retailers and printing
ISBN numbers – which are mandatory for each version of the book – this is needed for distribution
Library of Congress control number (LCCN) – Can visit https://www.loc.gov/publish/pcn/
Author's pages on Amazon, Goodreads, Bookbub, etc.
Promotion and marketing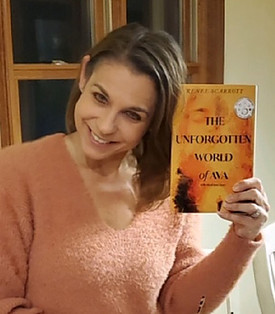 Conclusion
These are only a few of the many myths of writing. The bottom line is if you want to write, then write, Don't get discouraged. It's easy to take these and other myths to heart and give up rather than pushing through it. Its hard work but I can say firsthand that it is very rewarding and leaving my mark on the world with my story feels like I accomplished something that I challenged myself to do.
As a new writer, I was surprised by all of the half-truths that were floating around on social media and I found myself sometimes confused by actions I needed to take to complete my book. It can be an interesting journey along the way, but I discovered something about myself and I learned a great deal from the challenges I faced. The world of writing is a complex one and I hope that this may help someone else along their writing journey.