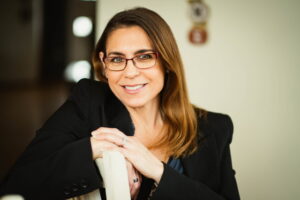 Hello and welcome to my website. I'm a former real estate agent and mother of two from San Diego, California. I've always been fascinated with reading fiction from an early age.
I found myself getting lost in a story, feeling what the character felt and wanting to know what happened next. It was a way to escape to another place and time, at least until the story ended.
That feeling of being caught up from the excitement of a story stayed with me through my life's journey and I have always felt that deep down there was a writer inside of me waiting to be born.
I recently moved to South Dakota for a change in lifestyle. Being in the country in a small town has shown me that I can slow my pace down and take things day by day. This has enabled me to make many positive changes in my life and it is here where I found the desire to follow my dream of writing romantic fiction.
My only wish is that The Unforgotten World of Ava will entertain, inspire hope, and capture hearts. I am truly grateful for the experience and for all of the support from the online community encouraging me that I needed to write this romantic, magical, and deeply moving love story. Life is never too short to follow your dreams. "If you can dream it, you can do it."
Wishing you the best,
Renee Scarrott